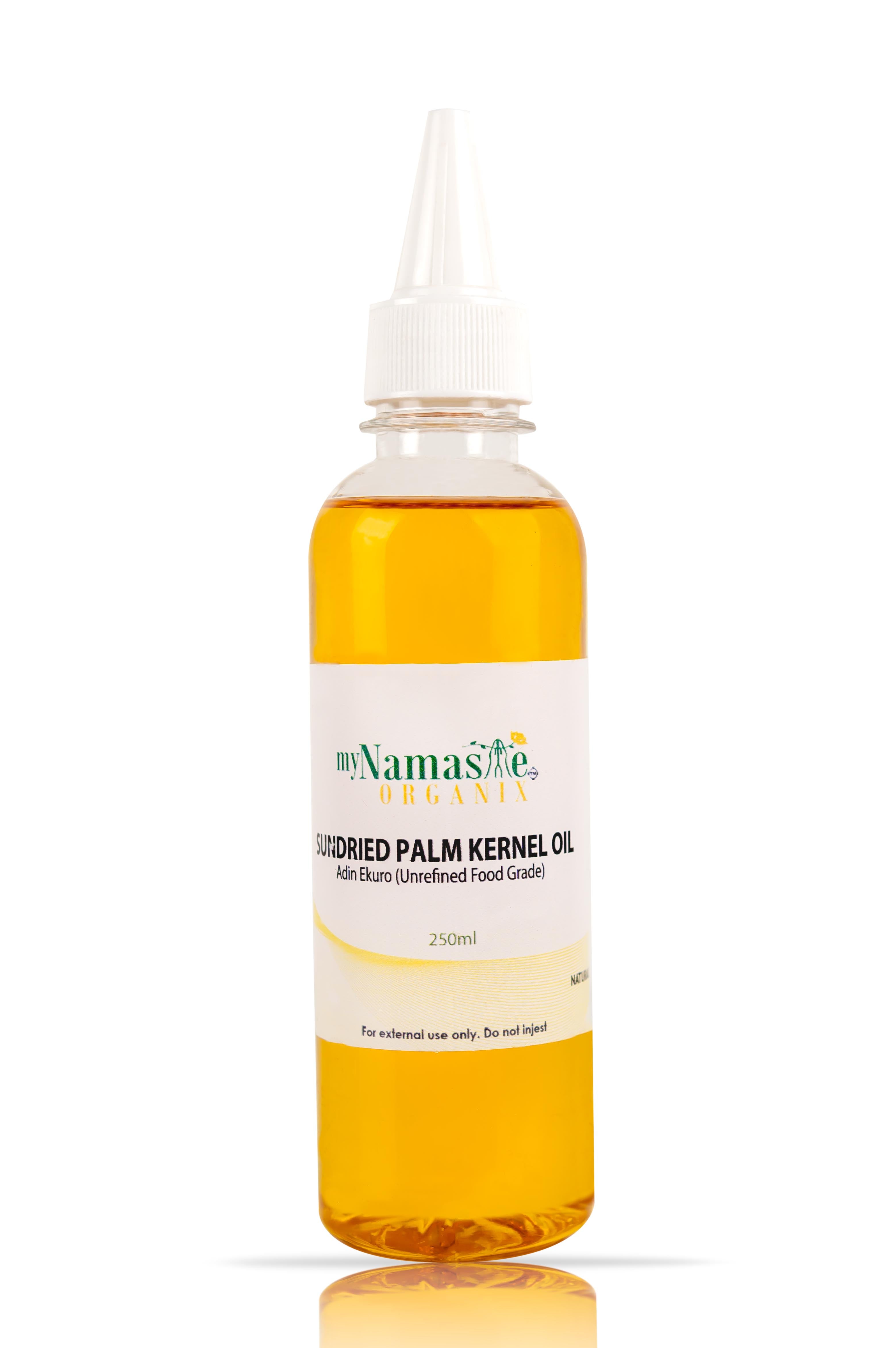 Golden Palm Kernel oil
Derived from sustainable sources in Osun state, Nigeria
Palm Kernel oil is great for all hair and skin applications, comparable to Coconut oil but much cheaper and more widely used all over the world. This beautiful oil flies under the radar for some reason.
Benefits
Softens and conditions the hair
detangles the hair
Gets rid of dry itchy scalp and dandruff
great for hot oil treatments and deep conditioner
seals in moisture
Stimulates hair growth 
Strenghtens the hair
Add into your body oil for softening the skins
gets rid of dry itchy skin conditions
Softens the skin
here is the blurb..
Palm kernel oil is an edible plant oil derived from the kernel of the oil palm Elaeis guineensis.[1] It should not be confused with the other two edible oils derived from palm fruits: palm oil, extracted from the pulp of the oil palm fruit, and coconut oil, extracted from the kernel of the coconut.[2]
Palm kernel oil, palm oil, and coconut oil are three of the few highly saturated vegetable fats; these oils give the name to the 16-carbon saturated fatty acid palmitic acid that they contain.... source Wikipedia