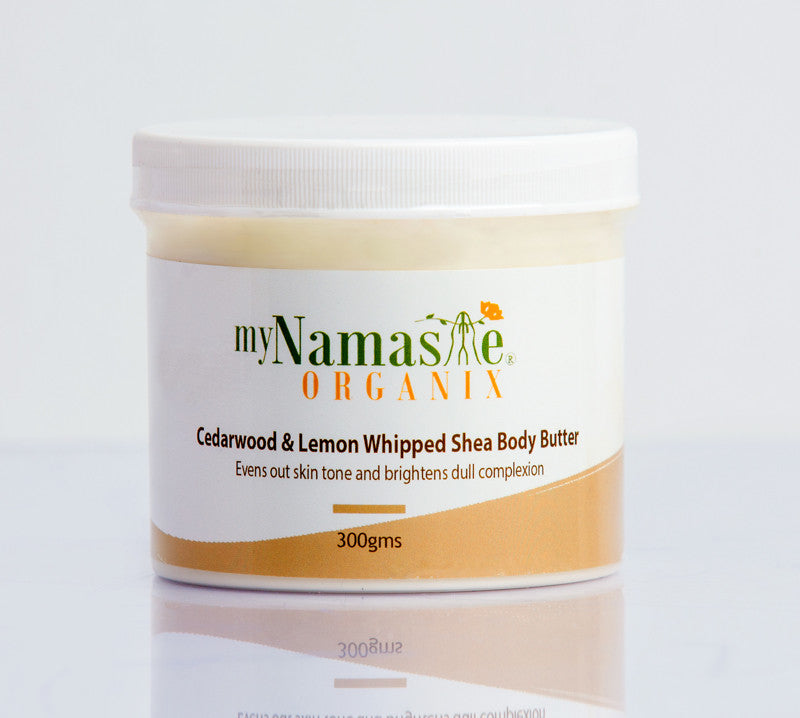 Cedar wood and Lemon Whipped Shea Body Butter ...Brightening daily moisture.
Uses: Shea butter heals sores, scars, dermatitis, psoriasis, dandruff and stretch marks. It is deeply moisturizing, it promotes cell renewal, diminished wrinkles and its high in Vitamin E, Coconut oil a natural conditioner, and olive oil softens and protects the skin as well as prevents premature aging. Lemon brightens, hydrates, exfoliates, and cleanses pores and tone naturally. Cedar wood oil reduces sweat gland problems and it also relieves itchy skin irritation.
Not suitable for use on children under the age of 16yrs.
Ingredients: Aqua, Butyrospermum parkii (Shea Butter), Palm kernel oil,Cocos nucifera (Coconut oil), Glyceryl stearate, Glycerin, aloe vera, Oat silk, Cetyl Alcohol, Ceteareth 20, Cedrus Atlantica (Cedar wood oil), Citrus Limon (Lemon oil), Allantoin, Alpha Tocopherol (Vitamin E oil), Xantham gum, Phenoxyethanol & Ethylhexylglycerin (preserv).