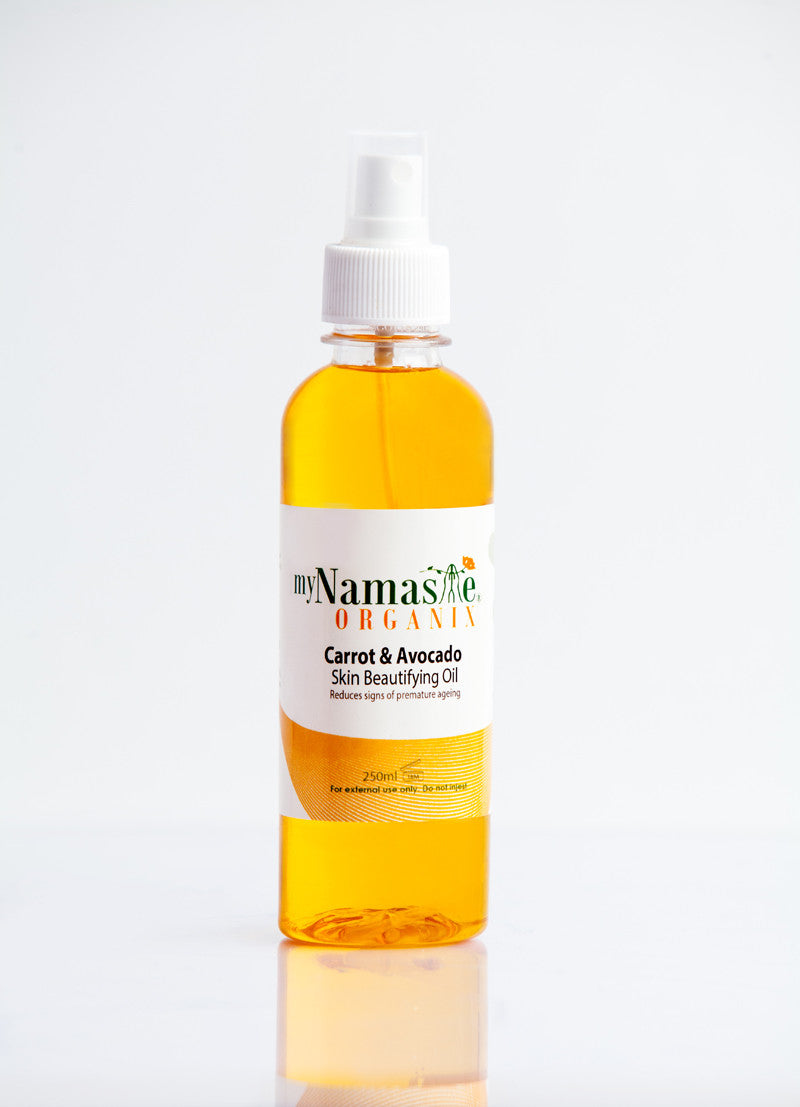 Carrot and Avocado Skin beautifying oil
Our Carrot and Avocado skin beautifying oil is light and deep penetrating, enriched with vitamin a,b,c and it promotes cell regeneration and repair to keep the skin looking younger for longer. It is fortified with beta carotene which evens out skin tone, brightens dull complexions and combats premature signs of ageing, fine lines and wrinkles.
Benefits:
Seals in moisture.

Keeps skin moisturised all day.

Prevents dry cracking skin.

Full of vitamin a & e.

Prevents and gets rid of age spots and wrinkles.

Repairs lost elasticity.
 Avocado oil (Persea americana), Cocos nucifera(coconut oil), Soya oil, Calendulla oil, Olive oil, Jojoba oil,   daucus carota sativa(macerated carrot oil), glycyrrhiza glabra(liquorice root), citrus limonnium(lemon oil), salvia sclarea(clary sage oil), juniperus virginiana (cedarwood oil), Maychang, Vitamin E