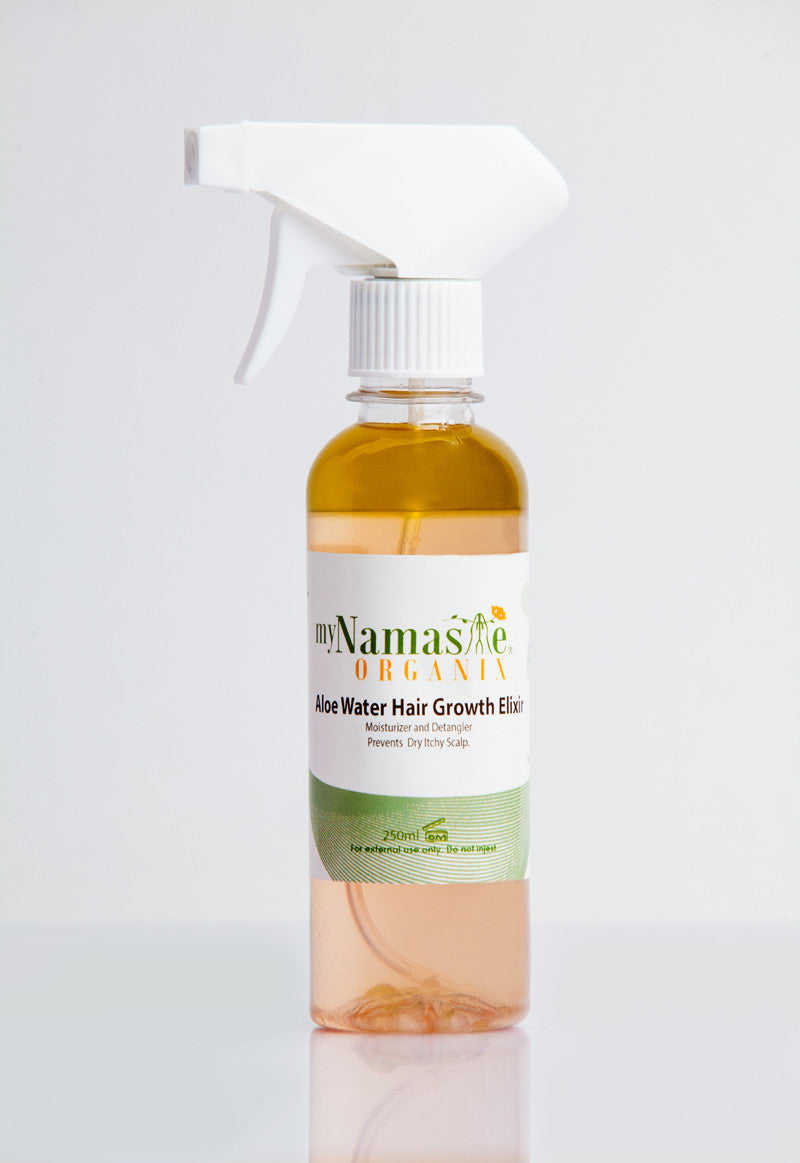 Aloe Water Hair Growth Elixir
Aloe Vera Hair growth infusion for hair repair and rapid growth, great for freshening hair and scalp. 
Benefits:
Keeps hair naturally moisturised.

Conditions beautifully.

Full of vitamins your hair needs.

Prevents breakage.

Freshens hair from roots to tip.

Grows hair rapidly
Ingredients:
Aqua, aloe vera babadensis extract, cocos nucifera (coconut oil), Neem, Herbal oil, Persea americana (avocado oil), castor oil, Listea cubeba, rosmarinus officinalis (rosemary oil), Netle, Root & mashmallow, Horse tail herb, Witch hazel, Red thyme oil, Behntrimonium, Dehydroacetic & benzyl alcohol ( preservative).